Out of Many: A History of the American People (Chinese Edition)
Posted:2018-11-16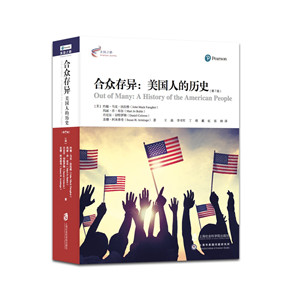 The Chinese edition of Out of Many: A History of the American People, co-published by the SIAS and the Shanghai Academy of Social Sciences Press, was officially released.
Interpreting specific historical events in its broader historical context, Out of Many offers insight into how diverse communities and different regions have shaped America's past. It also reveals the ethnic, geographical and economic diversity of the United States by examining the individual, the community and the state. The illustration of this rich diversity reflects the fact that though different from each other, all communities have contributed to the development of American history, and that it is these differences that will always define America.
This book is co-authored by John Mack Faragher, Mari Jo Buhle, Daniel Czitrom and Susan H. Armitage.