Americans in Shanghai (Volume 3)
Posted:2017-08-17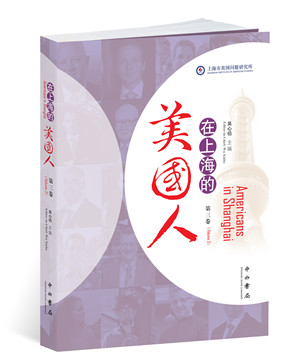 After two years of compilation, the third volume of Americans in Shanghai is finally presented to the public. Following the same project philosophy and editorial style as the previous two editions, the new book continues to capture interesting personal stories, promote Shanghai's international appeal, and explore the city's unique role in strengthening China-US ties.
As early as August 2013, President Xi Jinping gave a speech on the Party's media and publicity work, calling for innovative concepts, content, and methods. President Xi urged the nation to amplify the voice of China on the international stage by telling stories about the country in an engaging and persuasive manner.
In exactly the same vein, the bilingual book series Americans in Shanghai is a creative effort to introduce China to the world through insightful and refreshing storytelling about Shanghai. Catering to a wide audience, the books adopt the unique angle of the American expat community in the metropolis. While answering the call of the central government, the books also shed light on the scope and depth of subnational exchanges and city diplomacy.
The Americans residing and working in Shanghai have become an important contributor to the city's development. A closer look at this demographic leads to helpful clues as we try to chronicle Shanghai-US exchanges systematically and comprehensively. As an indispensable part of the history of Shanghai, these Americans' inspiring stories also give us insights to China-US relations, and the growing capacity of cities in shaping global collaboration.
The 10 people profiled in this edition are both active participants and front-row witnesses to everyday people-to-people exchange between China and the US. They are:
Robert Theleen, founder of ChinaVest
James McGregor, Chairman of APCO Greater China
Jonathan Woetzel, senior partner at McKinsey & Company
Paul Swenson, owner of The China Hand Consulting
Andrew Bolstein, Vice President of Operations at Shanghai Disney Resort
Barbara Edelstein, arts professor at New York University Shanghai
Alec Haavik, saxophonist
Antonio Graceffo, lecturer at Shanghai University
James Scott, Performance Director of Shanghai Sharks basketball team
Todd Siena, Managing Partner and co-founder of Avia-Tek